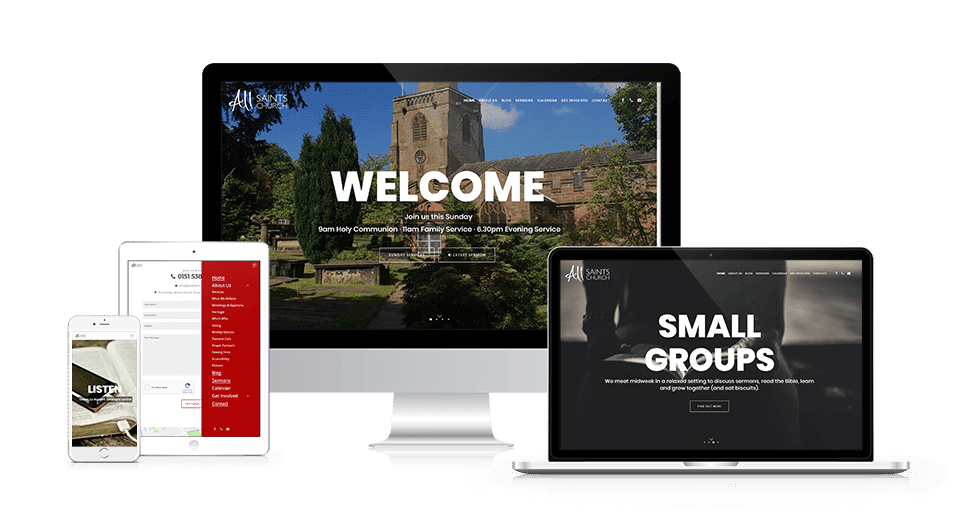 Today saw the launch of the new website we have recently finished designing for All Saints Church in Liverpool.
As a large church which is well-known throughout the South Liverpool area, they wanted a new vibrant and welcoming website design which would reflect the personality of the church.
We designed a modern, responsive and mobile-friendly website with an easy-to-use "mega menu" navigation system, which ensures that despite having a large number of web pages due to the huge number of things going on at this church, all visitors – regardless of what they're looking for – can find the information they want, quickly and easily.
Like all the websites we produce, members of the church admin team are able to write new blog posts and make basic changes and updates to the website themselves, having received a complimentary training session as part of the website package we put together for them.
The website also allows members of the church AV team to upload MP3 recordings of sermons, streamed directly from a Dropbox account, and embed them within categorized blog posts so that members of the congregation and wider community can listen again to sermons on-demand.
Visit the website: www.allsaintschildwall.org.uk