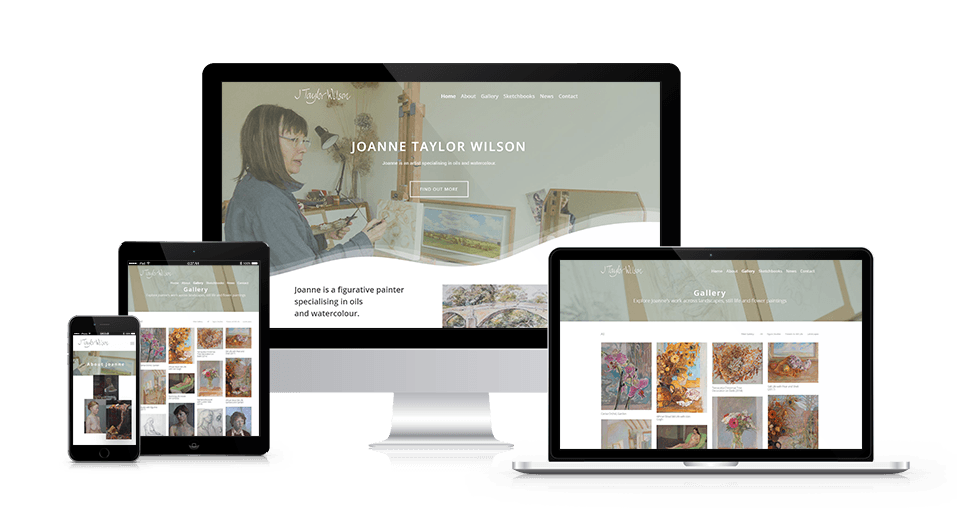 We have just completed work on a brand new website for Joanne Taylor Wilson, and artist/painter from Lancashire.
The website design is elegant and visually appealing, using shades of colour similar to those found in the artist's work. As well as a News section to allow her to write new blog posts about her activities and new works, the website features a portfolio section where some of her best and most notable past works can be showcased.
The website is responsive and mobile-friendly, meaning that it looks good on all screen sizes on a full range of devices. It also includes a contact form which enables visitors to send messages through to the artist directly from the Contact page, without having to open up their email.
A simple website like this is ideal for those who are unfamiliar with websites, the Internet and associated technologies. "I am very happy with my Website created by Innobella Media. I was new to the technology involved, but was fully supported throughout the creative process," said Joanne.
To explore the website for yourself, visit:
https://www.joannetaylorwilson.co.uk/